The central Philippines in South East Asia has been hit by a gigantic storm with winds of up to nearly 200mph.
Typhoon Haiyan is so powerful it has been graded a level five storm - the highest category - and experts say it could break records.
Weather experts say it's one of the most powerful storms ever to hit land.
Millions of people have had to flee their homes to find shelter away from the high risk areas.
The storm ripped apart buildings and triggered landslides as it ploughed across the country's central islands.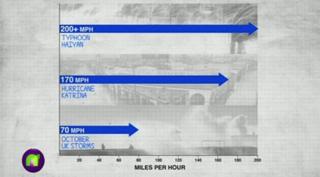 Authorities say more than 12 million people could be affected, but it'll be some days before the full impact is known.
These storms aren't unusual in the area and people there are used to having to deal with extreme weather - but this storm is far more powerful than most.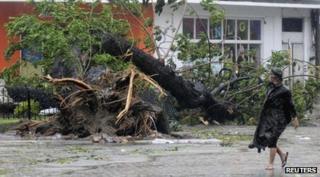 The region was already struggling to recover from a powerful earthquake last month.