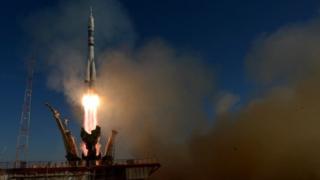 Olympic torch heads to ISS
An Olympic torch has been blasted into space as part of Russia's preparations for the Winter Games in Sochi next year.
A Soyuz rocket is delivering the torch to the International Space Station.
It blasted off at 04:14 GMT from the Baikonur cosmodrome in Kazakhstan.
Leah reports on the torch's trip to the stars.
Watch more Newsround videos