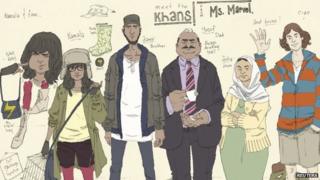 She's a 16-year-old, American Muslim and she has all the typical teenage problems, but unlike others her age Kamala Khan develops super powers!
She's the latest creation from the team at Marvel Comics famous for Spiderman, Iron Man and Captain America.
Kamala is the daughter of Pakistani immigrants, in Jersey City in the US.
Her idol is the Ms Marvel comic character. When Ms Marvel is promoted to the role of Captain Marvel, she decides to take up the role herself.
Kamala gets a range of superpowers, like shape-shifting, and she has to learn to handle these, but she also has to deal with growing up and the demands from her strict family.
She's the first Muslim character to be introduced to the Marvel series.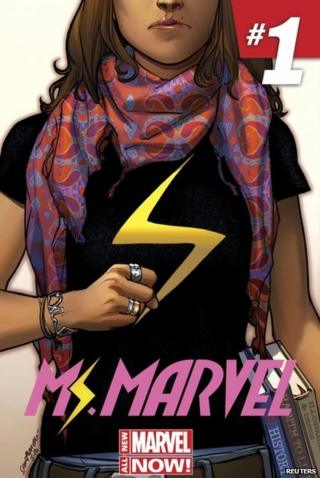 Kamala will appear in the Marvel comics from February 2014.
Check out Pakistan's first female cartoon superhero: Burka Avenger