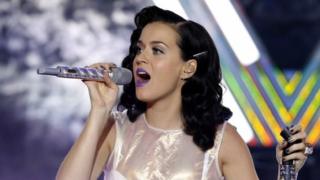 Katy Perry has overtaken Justin Bieber as the most followed person on Twitter.
The latest figures show the US singer has more than 46 million followers, thousands more than the Biebster.
Shea Bennett from the All Twitter news blog said Perry was now likely to be the first to get to 50 million.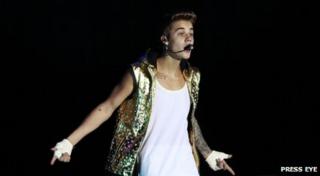 She said: "Bieber has been quite active on his profile as he's on tour in Brazil, but Perry hasn't tweeted since October, so expect a little more action once she gets back on the train."
Justin Bieber took Twitter's top spot from Lady Gaga in January.
The Canadian star passed the 40 million followers mark in June.
Earlier this year a report suggested that around 50% of Bieber's followers could be fake.