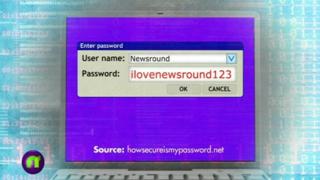 How secure is your password?
Many of us are using passwords that are far too easy for other people to guess.
Millions of passwords used to access software company Adobe's editing programmes were stolen by hackers last month - and they've now surfaced on the internet for all to see.
The Adobe leak showed almost 2 million people had the simple password "123456" for their accounts.
The second most popular was "123456789" and the third most popular was simply "password".
Watch more Newsround videos