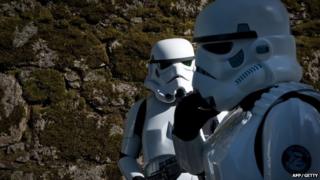 Open auditions are to be held for the new Star Wars film, Episode VII, around the UK and Ireland.
The open auditions are planned for two lead roles: a "street smart and strong" orphaned girl in her late teens and a "smart capable" man in his late teens or early 20s.
The casting sessions for Star Wars: Episode VII will start later this week at locations including London, Dublin and Glasgow. The first one will be in Bristol on Saturday.
The films have awarded major roles through traditional methods before - Mark Hamill was an unknown actor when he played Luke Skywalker in the original trilogy.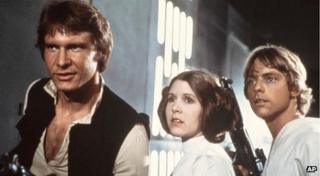 Disney, which took over the franchise last year, expect Star Wars Episode Seven to be released in 2015.