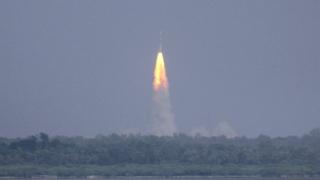 India launches spacecraft to Mars
India has successfully launched its first ever mission to Mars.
The Mars Orbiter Mission took off at 09:08 GMT from the Satish Dhawan Space Centre on the country's east coast.
The spacecraft is due to reach its destination in September 2014 and will orbit the Red Planet looking for signs that it could support life.
Watch more Newsround videos