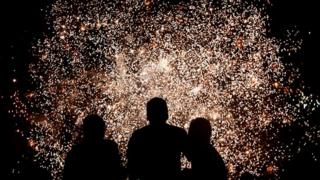 Remember, remember it's the fifth of November and we all know what that means... Bonfire Night!
Fireworks, sparklers, bonfires and the home-made Guy Fawkes, whatever you get up to this Bonfire Night, send us your best snaps and we'll try our best to get them up on the Newsround website.
Send your favourite snaps to newsroundpix@bbc.co.uk but don't forget to ask permission from your parent or guardian first.
You'll need to include some information about your picture and an email or telephone number for us to contact you to make sure we can use the picture on our website.
Check out the Newsround guide to Bonfire Night and how to stay safe with fireworks.