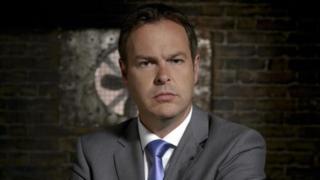 Peter Jones hunts for school tycoons
With investments in more than 50 companies, he is the man who means business.
Peter Jones has just launched his latest project to find budding tycoons while they're still in school.
The Dragon's Den star wants kids to learn how to be entrepreneurs like him from an early age.
As part of Tycoons in Schools kids from across the country were given the chance to pitch a business idea, with the best ones receiving a loan to get their plans off the ground.
They've been given the whole of November to make as much money as possible with the overall winners getting £1000 of investment to grow the business at the end of the month.
More than 700 kids are taking part.
Check out the video to see what the dragon has to say about it...
Watch more Newsround videos