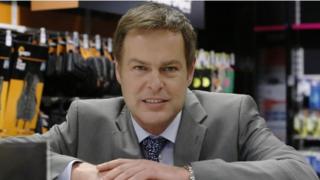 Peter Jones' top tips for tycoons
Dragon's Den star Peter Jones reveals his top five tips for budding business tycoons.
The entrepreneur has just launched his 'Tycoons in Schools' project where he wants you guys to start a business while still at school.
More than 700 school children are taking part in the scheme.
Check out Peter's top tips for you to get involved.
Watch more Newsround videos