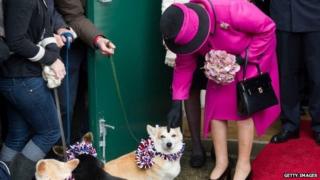 The Queen's favourite dog, the corgi, could soon become an endangered breed in this country for the first time.
Fewer of the dogs are being bred with only 241 Pembroke Welsh corgis registered this year, according to the Kennel Club.
It said foreign 'handbag dogs' such as chihuahuas and French bulldogs were much more popular but the corgi was in the 'danger zone' of becoming endangered.
This means it is now on the Kennel Club's list of breeds to keep an eye on.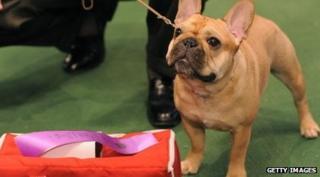 Caroline Kisko, Kennel Club Secretary, said: 'Small dogs are becoming much more popular and while in some cases this is because they may be a better fit for particular lifestyles, it is also because people are buying on impulse and going for the most obvious or fashionable choices
'We particularly hope that people will take the time to consider the Pembroke Welsh Corgi as it looks set to become vulnerable by the end of the year.'
The top 10 breeds in the UK listed by the Kennel Club are; the Labrador Retriever, Cocker Spaniel, English Springer Spaniel, German Shepherd Dog, Pug, Golden Retriever, French Bulldog, Border Terrier, Bulldog, Staffordshire Bull Terrier