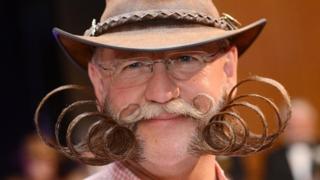 Fancy beards win awards in Germany
Fancy facial hair was on display in Germany on Saturday for the annual World Beard and Moustache Championships.
Awards up for grabs includes Best Freestyle Moustache, Most Fashionable Beard and Best Sideburns.
The championship was started in 1990 and takes place every two years.
See some of the entrants in the video above.
Watch more Newsround videos