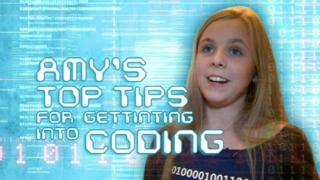 Amy's top coding tips
Want to get into computer coding, but still not quite sure how to do that?
We've been telling you all about a computer called Raspberry Pi, which is designed to get kids into coding.
And we've enlisted the help of Amy to give you guys some of her top tips about how to get involved.