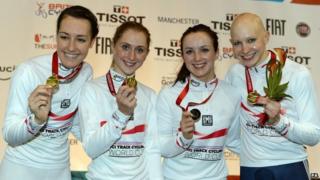 Britain's women dominated the Track Cycling World Cup in Manchester last night.
In the team pursuit, their new team not only won gold, but broke the world record....twice!
Laura Trott, Dani King, Joanna Row-sell and Elinor Barker beat Canada in the final, whilst the men also won gold, beating Australia.