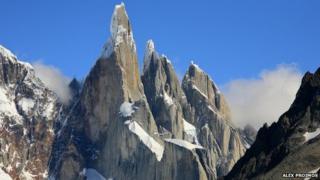 CBBC Fierce Earth presenter Leo Houlding has recently conquered the Ulvetanna mountain in Antarctica.
It stands at more than 2,900 metres tall and temperatures can plummet to -40C.
Not only that - but he's turned the adventure into a film called The Last Great Climb.
So who better to pick out five of the toughest, most extreme climbs the world has to offer?
Cerro Torre, between Chile and Argentina (pic above)
Cerro Torre is the highest peak of four mountains clustered together between the South American countries. The Cerro Torre peak is very high at more than 3,000 metres, the weather is unpredictable and a lot of climbers have tried to reach the top and failed.
El Capitan, Yosemite National Park, California
El Capitan is a vertical rock formation in California's Yosemite National Park. Its a popular challenger for climbers and stands at around 900 metres tall. That might not sound that tall but El Capitan makes the top five because of its tough routes and blank rock face. Its also got very few tiny holes, which makes it tricky for climbers to hold on to.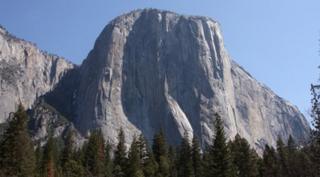 Eiger South Ridge, Switzerland
The Eiger stands at nearly 4,000 metres tall in the Swiss Alps. The high altitude and deep snow make it a tricky climb in bad weather conditions.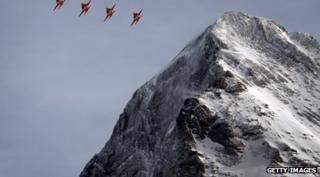 The Polar Sun Spire, Canada
The Polar Sun Spire in Arctic Canada has one of the tallest cliff faces in the world. The smooth rock face and freezing temperatures make it an extreme climb.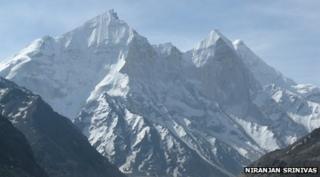 Bhagirathi III, Himalayas
Bhagirathi is made up of three peaks in the Himalayas in Asia. Bhagirathi III stands at nearly 7,000 metres high and the Slovenian route on the west face of the peak is one of the toughest climbs because of freezing conditions.