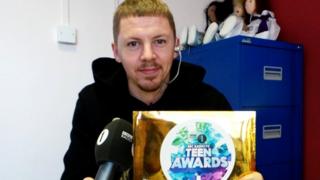 Radio 1's annual Teen Hero awards shine a light on outstanding teenagers.
Awards are given to teens who have acted selflessly, with courage and bravery, or who have inspired others.
To recognise the achievements of these incredible young people, they get to mingle with some of pop's biggest names at a star-studded ceremony.
The Radio 1 Teen Awards take place at Wembley Arena on Sunday 3 November and highlights will be shown in a special show on the CBBC channel at 5.30pm.
Radio 1 Breakfast DJ Nick Grimshaw will host alongside Rita Ora.
Tinie Tempah, Fall Out Boy, Rizzle Kicks, Jessie J, Icona Pop and James Arthur are performing at the event and there will be some special guests along the way presenting the awards.
Jeremiah, 14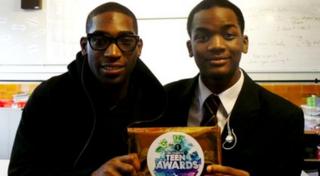 Jeremiah is an active member in his south London community and he says it was his mum who got him and his family into campaigning.
At four years old he and the family started getting involved with the Nelson Mandela School Foundation, a quest for more secondary schools to be built in his area.
He felt people in his area had to travel far to get a decent education.
When Jeremiah was in Year 7 he decided to run for Young Mayor representing all the young people in Lambeth. He won with 700 votes.
More recently Jeremiah has been campaigning against youth violence through his project the One Big Community Campaign (1BC).
Chloe, 17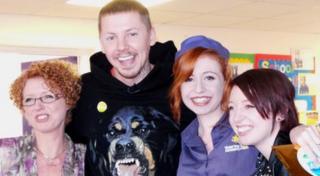 Chloe has battled with mental health conditions since she was 14 years old.
She says she was bullied throughout her childhood and also had to spend a lot of time in a psychiatric hospital.
Chloe made a turnaround in her life when she helped convince a mentally ill man not to kill himself.
Chloe now volunteers in an infant school kitchen and her dream is to open a cake shop, a safe place for people with mental health issues to get creative with baking workshops.
Alexander, 13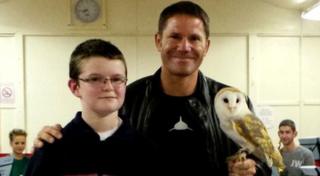 Alexander suffers from Hypermobility Syndrome, a condition which means the joints move beyond the normal range.
He is in pain every day and his knee often dislocates. Alexander's kneecaps used to dislocate around 5 times a day but now it's 2/3 times.
He has been a young carer for his mum since he was five years old.
He has found it difficult to make friends and he was bullied at primary and secondary school.
Alexander is a fundraiser and Poppy Appeal coordinator.