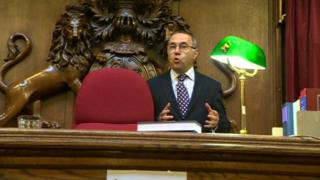 Cameras allowed in Court of Appeal
Cameras are being allowed to film inside one of the top courts in England and Wales.
From Thursday, we'll be able to watch lawyers and judges during cases in the Court of Appeal.
Filming has been banned since 1925 and the change has been described as a landmark moment in law.
The aim of allowing cameras is to make the justice system clearer to people but they're not yet allowed in crown courts and magistrates' courts.
Broadcasters like the BBC, ITN and Sky News have been campaigning for years for camera points to be installed in courts.