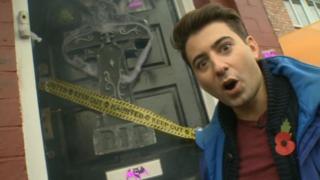 See inside Britain's scariest house
All round the world, people are trick-or-treating but no-one's got more into the Halloween spirit than at one house in Greater Manchester.
Every year, Ian and his family spend days transforming their house into a spooky house of horrors and open it up for people to come and see.
And it's all for a good cause, raising thousands of pounds for his daughter's school which helps children with special needs.
We sent Ricky "Broomstick" Boleto round to check it out!
Watch more Newsround videos