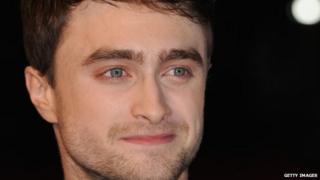 Harry Potter star, Daniel Radcliffe, is to play Olympian Sebastian Coe in a new film.
It will be called Gold and will focus on Seb Coe's rivalry with fellow athlete Steve Ovett in the run up to the 1980 Olympics in Moscow.
The two runners competed against each other in the 800m and 1500m races with Coe winning the 1500m and Ovett taking gold in the 800m.
Sebastian Coe, who is now Lord Coe, was Chairman of the London 2012 Olympics.
It's not known yet, which actor will play Steve Ovett in the film.