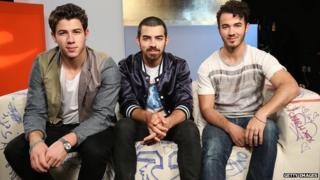 The Jonas Brothers have confirmed they are splitting up.
Earlier this month Nick, Joe and Kevin cancelled their latest tour over "creative differences".
The brothers told an American magazine that they all agreed to breakup after Nick told his brothers earlier this month that he felt "trapped".
The band have been together since 2005 and built a huge following after appearing on shows on the Disney Channel.