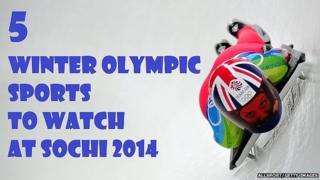 Allsport/getty images
The Winter Olympics 2014 kick off tomorrow in Sochi, Russia, and the athletes are getting ready to give it their best shot.
Here's our rundown of five winter sports to look forward to...
Freestyle skiing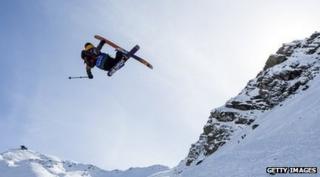 Getty Images
Freestyle skiing slopestyle is making its Winter Olympics debut - and it's not for the faint hearted!
It involves performing head-spinning tricks while heading down a course that features rails, big jumps and bumps!
British slopestyler James Woods is one of the world's best - so stands a good chance of taking home a medal at Sochi 2014.
Biathlon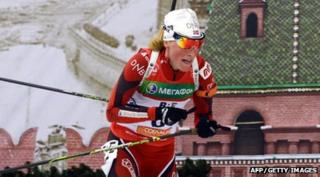 AFP/GETTY IMAGES
Biathlon is a punishing sport. A mash-up that combines cross-country skiing and shooting.
Competitors have to ski along the flat, instead of downhill, for up to 20 kilometres - and then, with their hearts still pounding, hold a rifle super steady and fire at a tiny target.
It's so tough it was once used by the Norwegian army to train their soldiers!
Ice sledge hockey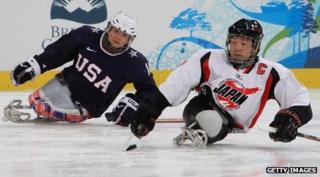 Getty Images
In this Paralympic version of ice hockey, players sit in double-blade sledges to whizz around on the ice.
It's fast and furious, and very physical: no wonder it's one of the biggest attractions for sports fans!
Curling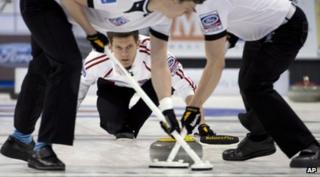 AP
The aim of this strategic game is to get the stone as close as possible to a circular target on the ice - a little bit like bowls.
The players look like they're cleaning the floor, but their frantic sweeping is making the ice smooth - so the stone keeps on moving...
Skeleton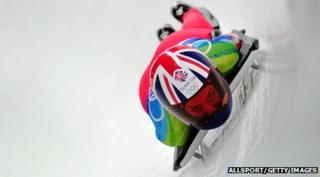 Allsport/getty images
Now this is a real daredevil sport. Competitors plummet head-first down a steep track on something that looks like a tray you'd have your school dinner on.
At the last Winter Olympics in 2010 in Vancouver, Canada, Great Britain's only gold medal was in this very event thanks to Amy Williams. Can Team GB strike gold again in 2014?