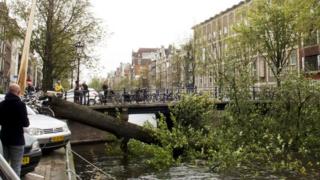 Monday's storm moves on to Europe
Monday's powerful storm - nicknamed St Jude online - has moved on to mainland Europe.
Record breaking winds of 119 miles per hour swept over the North Sea.
The wind has knocked people off their feet in Belgium, the Netherlands and France and 13 people have died.
In England more than 57,000 homes are still without electricity.
Watch more Newsround videos