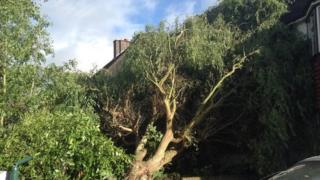 Newsround viewers' storm stories
The worst storm for 20 years has hit parts of south-west England and Wales, causing lots of disruption and damage.
More than 600,000 homes lost electricity across the southern UK, with over 200,000 still without power.
Hundreds of you got in touch on the Newsround website to tell us what you've seen and how you've been affected.
Watch more Newsround videos