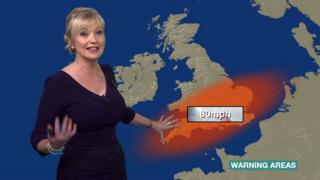 Where will the storm hit?
The worst storm for 20 years has hit parts of south-west England and Wales.
The Environment Agency has issued 19 flood warnings, 130 flights have been delayed at Heathrow airport and many trains have been cancelled.
BBC weather reporter Carol Kirkwood explains where the storm will affect.
Watch more Newsround videos