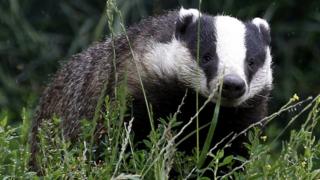 Vets question badger cull advice
Vets in England have questioned whether the chief vet was right to support an extension of the badger cull.
Chief vet Nigel Gibbons said extending the cull could be justified if it helped stop the spread of a disease called bovine TB.
Now ten members of the Royal College of Veterinary Surgeons have questioned this advice.
They said the cull "could result in increased suffering of badgers" and even spread more bovine TB.
But Neil Gibbons said his advice was well founded and he would not retract it.
Read more:
Watch more Newsround videos