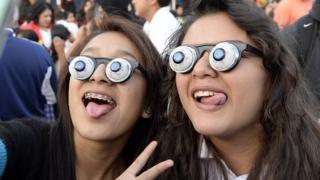 Googly eyes world record smashed
Cast your eyes on this spec-tacular world record attempt!
More than 300 people, mostly children, took part in the largest gathering of people wearing googly eye glasses.
The event took place in Los Angeles in America on Friday.
They were doing it to raise money for charity and they also set a new Guinness world record.
Watch more Newsround videos