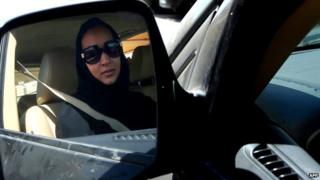 Women in Saudi Arabia have been warned they could be arrested today if they try to drive a car.
Women are not allowed to drive cars in Saudi Arabia but some women are planning to drive today in protest.
The Saudi interior ministry says female drivers could be punished if they do drive.
Although it's not against the law for women to drive in Saudi Arabia, the country's Islamic establishment enforces a ban.
A number of women have already posted online videos of themselves driving in Saudi Arabia.
It's the third campaign against the ban.