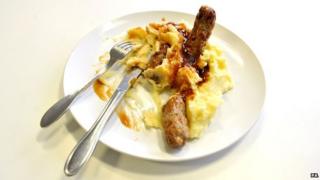 Well-known food companies have volunteered to reduce the amount of saturated fat in the food they sell.
The government's Department of Health says eating less saturated fat could save 2,600 lives a year.
It's important to have some fat in our diet but too much saturated fat can cause heart disease.
Subway has promised to replace crisps in its children's meals with healthier options and Nestle says it will change the recipe of KitKats.
Prof John Ashton from the Faculty of Public Health said: "It is a good thing that some companies are making food that has less saturated fat than before."
But he added: "We cannot rely on the voluntary approach to solve this problem."