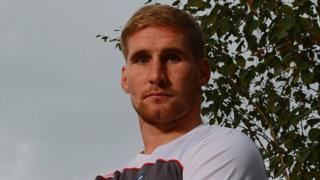 We talk to rugby player Sam Tomkins
Some call it 'the toughest sport on the planet' and today the Rugby League World Cup kicks off in Cardiff.
Over the next five weeks England and Wales will host fourteen nations, fighting it out to be named the world's best!
Who better to give us the lowdown on the tournament, than the world's most expensive player - England superstar Sam Tomkins.
Watch more Newsround videos