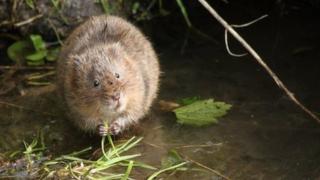 Watervoles caught on camera
A new colony of water voles has been captured on film using a hidden camera at a canal lock in Wiltshire.
The camera was set up by ecologists to see how the animals behave, it is triggered by movement and heat so when the voles turned up it started filming.
The nationally-protected species is one of the UK's fastest declining mammals.
The evidence of a new colony is good news for conservationists who are trying to boost the numbers of the rare voles in the area.