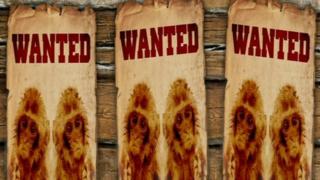 Macaques on the loose from zoo
Six lion-tailed Macaques did a runner from their enclosure at Belfast Zoo on Monday.
Four have been returned but two more are still on the run.
Zoo staff managed to catch one with a brilliant rugby tackle in the grounds of the city castle but don't worry it wasn't hurt.
See the monkey being caught.
Watch more Newsround videos