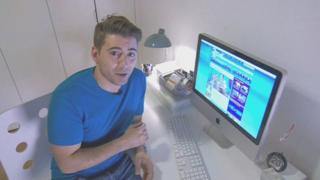 Get in touch: Tell us your online experiences
Would you like to be part of the next Newsround Special?
We're making a film about kids' online experiences and we want some of you guys to be in it.
We'd like you to film yourself talking about what you love - or hate - about the internet.
It's easy to get involved in - just film a short clip of yourself talking straight to a camera on your phone, tablet or other similar device, and send them into us via email using this address:
Watch Ricky's video for more information on the sort of things we're after.