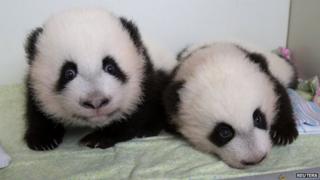 Twin giant panda cubs have been named on the 100th day after being born in line with Chinese tradition.
Mei Huan and Mei Lun are the first panda cubs to be born and survive in America.
The names mean "something indescribably beautiful and magnificent".
The pair are being looked after at a zoo in Atlanta.