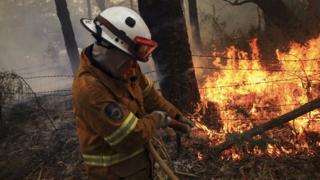 What life is like near bush fires
Fires have been raging in large areas of Australia for several days.
People have had to leave their homes and fires are still going on.
So what is is like for children living there?
Hear from Jake and Scott from New South Wales who live near the bush fires and told us about their experiences.
Watch more Newsround videos