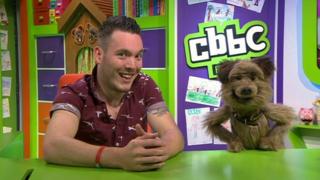 Hacker on his Bafta nominations
The nominations are out for this year's Children's Bafta awards.
, but in there with two nominations is the equally hairy Hacker T. Dog.
Hacker's not the shy and retiring type - never short on confidence - and we sent Martin to have a chat with him about how he reckons he'll do.
The awards are presented on 24 November.
Watch more Newsround videos