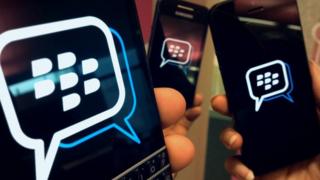 Blackberry has resumed its roll-out of the free BBM messaging app for Android and Apple devices.
Last month's initial launch got delayed at the last minute after a leaked version of the app caused problems.
Now the software is now available to download from Google Play, Apple's App Store and some Samsung App Stores.
But users have had to register an email address after downloading the app and then wait in line until they were told they could begin using it.
The company said that "in just seven hours [following the leak], about one million Android users were using the unreleased version of BBM for Android", which caused "issues" for the launch.
BBM started off as a free instant messaging service for Blackberry phones, but now offers more features including audio messages, photomessaging and video calls.