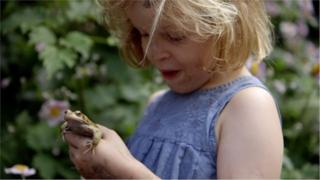 Are you connected with nature?
A recent survey suggested that only 1 in 5 kids felt connected with the great outdoors.
The results suggested that children today are half as likely to play outside as much as grown ups did when they were younger - instead your choosing to spend their time inside with TV shows and games.
Because one dad, David Bond, was so fed up of seeing his children watch TV or play on computers so much, that he set about on a mission to make them wild!
So he made a documentary about his attempts to get his children back to nature, and he doesn't want to stop there...
He's now hoping the film, and the ideas behind it, will help inspire more and more children to get out into the wild.
Nel went to meet him to find out more...
Watch more Newsround videos