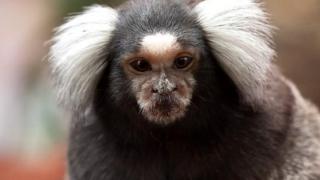 Scientists studying the behaviour of Marmoset monkeys say the creatures are very polite!
The monkeys take it in turns to talk, letting others finish what they are saying before they interrupt - just like humans.
Researchers recorded the marmosets as they called to one another from behind a curtain.
Each animal would call, then wait for the other to respond before calling again.
In this clip, you can hear one of the recorded marmoset conversations.