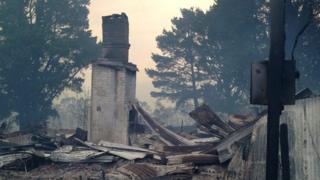 An investigation has started into whether explosives used in an Australian military exercise might have sparked one of the huge bush fires sweeping through the country.
Bush fires are common in Australia but not usually at this time of year.
Fire teams are continuing to battle dozens of blazes near Sydney.
In the last few days more than 200 people have seen their homes completely destroyed.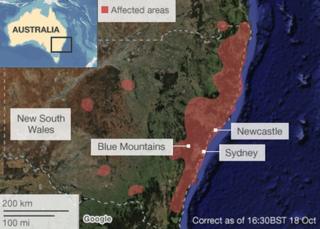 Thousands of people have been forced to head to emergency shelters.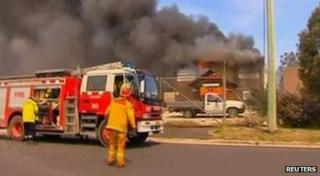 One man has died while trying to save his house from the fire.