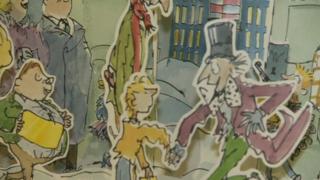 Watch: Send us your drawings of your favourite character
When you think of your favourite story what pictures spring to mind?
Lots of amazing children's books are known not just for the story but also for the pictures.
At the British Library in London, an exhibition is showcasing iconic illustrations from classics such as Paddington Bear and Charlie and the Chocolate Factory.
Ricky's been to check out the collection and find out why the pictures are so popular.