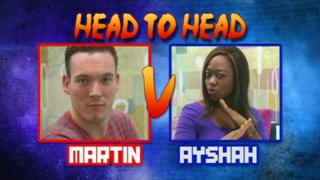 New NR presenter Ayshah takes on Martin!
Introducing Ayshah - our new presenter. She's on your screens from today.
We thought we'd put her to the test right away, with a showdown with the Mighty Martin.
And what better showdown than Reporter Rush, Newsround's manic news reporting game?
Check out the clip to find out what happened.
Watch more Newsround videos