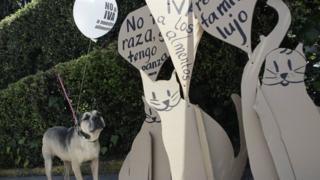 Protests over price of dog food
Dog owners and their pets have been protesting in Mexico over the price of dog food.
The government there is increasing the amount of tax placed on the food and lots of dog owners are angry.
Some say the increase in price means they may have to give up their pet.
Mexico already has a large number of stray dogs and owners say the tax increase will make the problem worse.