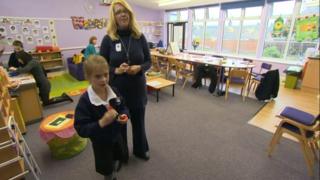 Researchers have found not enough adults in England have a good grip on English and maths.
The National Institute of Adult Continuing Education say that around five million adults struggle with English and eight million with maths.
They think if parents went back to school to learn, it would help their kids do better in class.
One school in Cambridge is putting it to the test, with parents heading to the classroom with their children.
They put on special lessons where the children and adults work together on activities such as number games and lessons like English and languages.
Cambridgeshire County Council say the scheme is working well, with both the children and adults benefitting from learning together and strengthening family relationships.