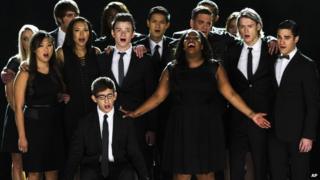 The creator of TV show Glee has confirmed the show will come to an end after the next series.
Speaking in Los Angeles, creator Ryan Murphy said he had planned for the sixth season to revolve around the characters of Rachel and Finn.
But actor Cory Monteith who played Finn died in July this year so Ryan was forced to create a new ending to the show.
A special tribute episode to the actor was broadcast in the US last week.