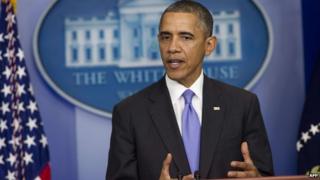 The US Congress has approved a deal that ends the partial government shutdown.
Politicians there agreed a deal late last night to carry on paying their debts.
It's comes after two weeks of arguing amongst both political parties, the Democrats and Republicans, that saw some of the country's services grind to a halt.
If they hadn't come to an agreement by Thursday, they would have missed paying back the governments debt, which would have affected the way the US deals with the rest of the world.
The deal funds the government until 15 January, meaning hundreds of thousands of people can now go back to work.
However, the deal is only a temporary solution and doesn't solve the issues that cause disagreements between the Democrats and Republicans.