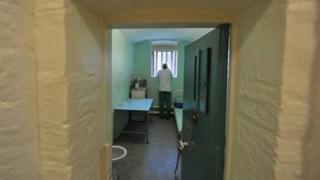 Two prisoners who have been campaigning for the right to vote have lost their case.
The Supreme Court, which is the highest court in the UK, dismissed the appeals from the pair who claimed it was their human right to have a say in elections.
Under British law prisoners are not allowed to vote, but the European Court of Human Rights (ECHR) says a total ban is illegal. Prime Minister David Cameron said the ruling was "a great victory for common sense".
The two prisoners who have lost their case have both been jailed for murder.
A further 2,352 inmates have tried to bring voting cases to the European Court of Human Rights.
In the UK prisoners are banned from voting because it's believed that that they have forfeited that right by breaking the law and going to jail.
The ECHR says this total ban is too harsh and that the UK government must change its law.
The UK government is now trying to decide whether it needs to change the law on prisoners' votes.