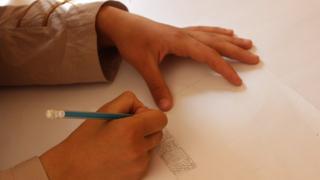 Animations show life as a refugee
Children who have had to flee their home country of Syria because of the conflict have been telling their stories through animation.
The conflict began more than two years ago and charities say millions of children have been affected.
The charity Save The Children helped a group of children tell their story about how they became refugees using computer animations.
This film has the stories of two refugee girls - Sulafa and Inaam.