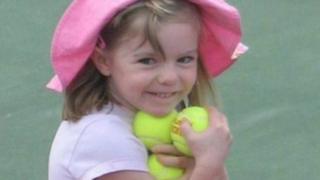 A reconstruction of the night Madeleine McCann went missing will be shown on a special BBC programme as UK police try to gather new information that might help them find her.
Three-year-old Madeleine disappeared from a holiday apartment in Portugal in 2007 but a Portuguese police investigation into the case was dropped in 2008.
UK police began a review in May 2011 and now say the "accepted version of events" has significantly changed.
E-fit photographs
London's Metropolitan Police have issued e-fit pictures of a man they say they want to speak to. Two different witnesses described seeing him on the day Madeleine went missing.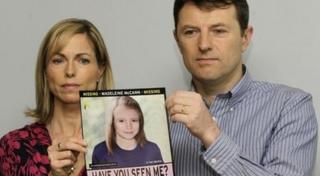 Her parents, Kate and Gerry McCann, left Madeleine asleep in their apartment while they went for dinner with friends at a nearby restaurant on 3 May 2007. When they came back she was no longer there.
The disappearance was international news with a big appeal launched to try and find her.
The reconstruction of the night Madeleine disappeared will be shown on the BBC's Crimewatch programme on Monday. It will also be shown in other European countries in the hope that other people who might have been on holiday at the Praia de Luz resort will remember something.