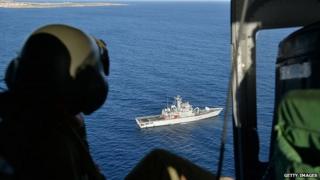 Italy is stepping up sea and air patrols over the Mediterranean sea following the deaths of hundreds of migrants sailing in overcrowded boats from North Africa.
Each year thousands make the dangerous journey from north Africa, in search of a better life in Italy and other parts of Europe.
More than 370 people have died in two separate shipwrecks this month off the coast of Lampedusa, and close to the island of Sicily.
As part of Italy's mission to stop this happening again, they'll triple the number of boat searches and have more aircraft patrols.