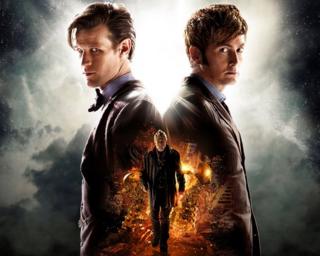 After the news that nine episodes of Doctor Who have been discovered on a dusty shelf in Africa, we want to know what your favourite Doctor Who episode is.
The show has been running for 50 years and during that time eleven different actors have played the time-travelling Doctor.
So which episode is your favourite and why? Which show would you hate to go missing?
Get in touch and let us know.
Your comments
"I think that the episode when Matt Smith took over was the best, as the end had so much humour."
Zoe, Buckinghamshire
"The 'End of Time Part Two' because it was David Tennant's last episode and it was so sad."
Noah, London
"My favourite Doctor Who episode is 'Partners in Crime' because of the really cute Adipose. I am the world's biggest Dr Who fan and for my birthday I got a Dr Who box set."
Charles, Cambridgeshire
"The Angels Take Manhattan is my favourite episode. My favourite monsters are the Weeping Angels who were in the last episode with Amy and Rory."
Jon, London
"My Favourite Doctor Who episode is "Turn Left" because its full of surprises and sadness."
Rahma, Luton
"My favourite episode has to be 'Journey's End' where all the tenth doctor companions joined together to defeat the Daleks."
Matt, Chippenham